Artify Users Become Our R&D Department
In many of our Amazon or official website postings we include the call for feedback.  The reason we do this is simple; we want to know how the user experience is with our products so we can make improvements.  Better products make our company better and make our users happy. Everybody wins!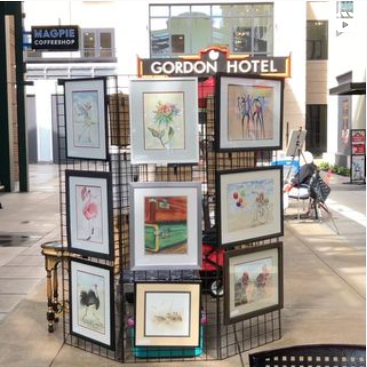 This month we were able to meet a user of our products, because she gave us some feedback. At first it was simply a suggestion, but the more we communicated with her the more it became a full-blown Research and Development department for Artify, set up in a watercolor art studio in Eugene, Oregon. Let me introduce you to our favorite person in Oregon!
Jeannie is a watercolor painter.  She doesn't consider herself an artist, but she paints every day.  In our books, that makes her an artist.  She started painting when she was 69 and for the past 8 years has painted every day.  This was such a revelation to me, because as much as I love art, I don't feel like I will ever paint beautiful works of art.  But here we have Jeannie who tells me she was never particularly artistic, and as a senior citizen she begins to take lessons.  You can see her work on her Instagram page (@Jrae003)– we were all impressed with her skill. I like the words " So much to do so little time to do it.", I don't know why, but everyone has a different understanding!
I can't help but want to share some of her paintings, because they are just so beautiful. In fact, I have asked Jeannie to share with us the creative story behind her artworks, she declined my request after careful consideration. She said, the point of art is that creations are all unique and everyone's understanding is not the same, she was worried that there would be some controversy, so she decided to keep those and let us come together just for loving wartercolor. I totally understand what she said and respect her decision. Still, she sent me a lot of her paintings, I never thought I'd receive so many of her paintings, it's a really precious gift for me, there are no words to express my gratitude to Jeannie, thanks so so so... much, Jeannie, our dear friend!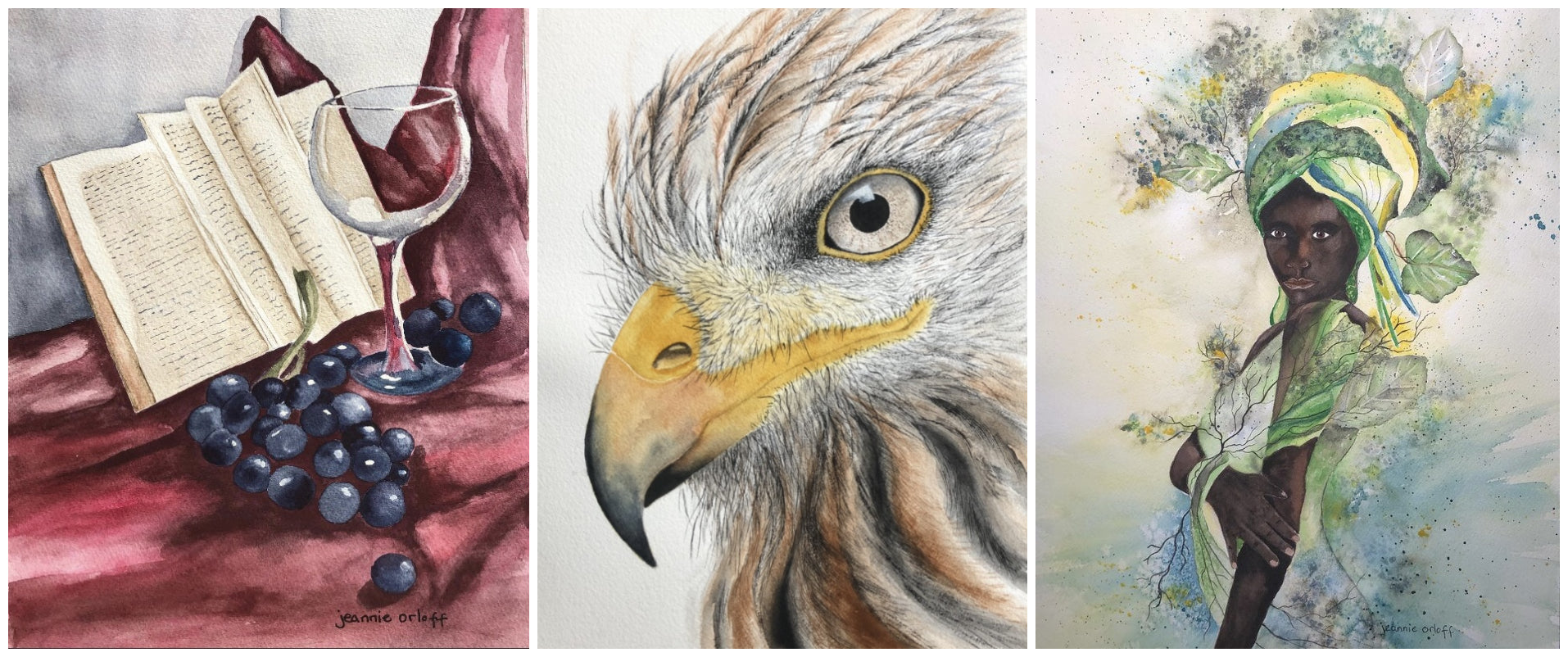 What advice does she have for me?  Get a good teacher. And don't give up if you don't find the good teacher right away. Her first teacher was not particularly good, they didn't gel. But Jeannie didn't quit painting, she found another teacher. When Jeannie was 70 years old, her teacher was 88 years old. They clicked right away and even thought the teacher was very critical, the advice was constructive and helpful. Jeannie thrived in this new environment and started to love watercolor painting. As you can see in her IG account, she has flourished in the seven short years that she has been painting. The problem with this time passing is that her teacher is now 95 years old and no longer wants to teach. She still gives her opinions when she sees the finished piece and this is enough to motivate Jeannie to keep going. What a wonderful relationship they have developed because of their love of art.
Get a good teacher, paint every day. Good advice from Jeannie. Well, that's not all she had to share with us. Jeannie reached out to us because she has been using our round number 4 paintbrush in ARTIFY 24 pcs Expert Paint Brush Set and (there is no modest way for me to tell you this) she loves it. She raves about this brush, she wrote us to see if she could buy 12 of them, just the round number 4. Actually, this was a new idea for our marketing team, and they considered making single brushes available. They talked to R&D and this department wanted to ask few more questions to our super-fan. Length of handle, color of handle, weight of brush, length of bristles: what do you think Jeannie? Love it, change that, this part is not important, this is critical – Jeannie was giving us honest feedback and ended every message with a note about the round number 4 in ARTIFY 41 Pieces Long Handle Paint Brushes Art Set, It holds paint so well, the bristles are just right…the only thing is…the handle is too long for watercolor. But Jeannie solves her own problem as though she was now also working in our customer service department. She acknowledges that oil painters may prefer the longer handle, and it is a simple thing to cut a long handle and sand the end; that is what she did. So the length of the handle should be longer, because you can shorten as you wish.

I'm in my forties and of course I like to be involved in as much of the business as I can. It is an art supply business, but it is set up as a artist support company. We all get along very well, we find artists to recommend changes, we make whatever changes the community wants us to make and we create high quality products for an affordable price. Art supply company actually sounds offensive to me, Artify is a group of artists who find ways to support this amazing hobby for thousands of people. We want people to create. We support creation.  And this week I met a wonderful lady who is 77 years old, and she got involved with our marketing, customer service, content creation, manufacturing, and research departments. She made suggestions for us that made perfect sense, she suggested changes that we are going to implement. This is the beautiful thing about the art community, it is a giving community. Welcome you to communicate with us anytime!( email :help@artify.art )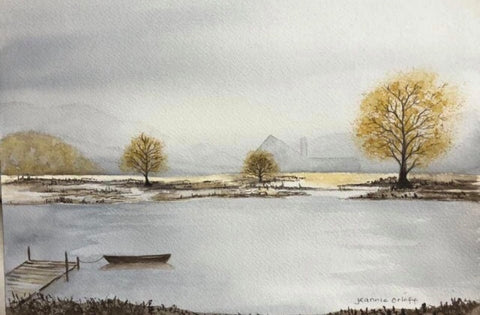 If you are new to art, follow Jeannie's advice: do it every day, get a teacher that you like. And follow Jeannie's example, no matter how old you are: make suggestions, speak out. If you see something that would make your art experience even better, let us know about it. You are not the only one annoyed by short handles or long bristles or long handles and short bristles. This is how we are able to help you, it's because of our new friend Jeannie. I hope you will check out her Instagram (@Jrae003), she really is an incredible artist (even if she won't admit it herself). In any event, she has made new friends here at Artify, and we will make sure she always has a new round number 4 brush to use.